SAP Analytics Cloud - Business Intelligence (BI)
SAP Analytics Cloud is a business intelligence (BI) tool, that is collaborative and predictive. This solution is aimed at all business leaders and decision makers to help them improve the management and performance of their business with real-time analytics and insights.
With SAP Analytics Cloud we offer you a new way to leverage and share the information you need as a decision maker at every level of your business. This Business Intelligence platform allows you to cover all of your reporting and planning needs, to produce simple reports that allow you to visualize sales trends and add predictive analytics in order to anticipate business behaviour of your customers.
This platform also includes budgeting functions that allow you to optimize your forecast processes and budget. Whether you are already in the cloud with an ERP such as SAP Business ByDesign or still on-Premise infrastructures installed in your data centers, this solution will give you full access to your data and put your focus on activities requiring your attention and intervention.
---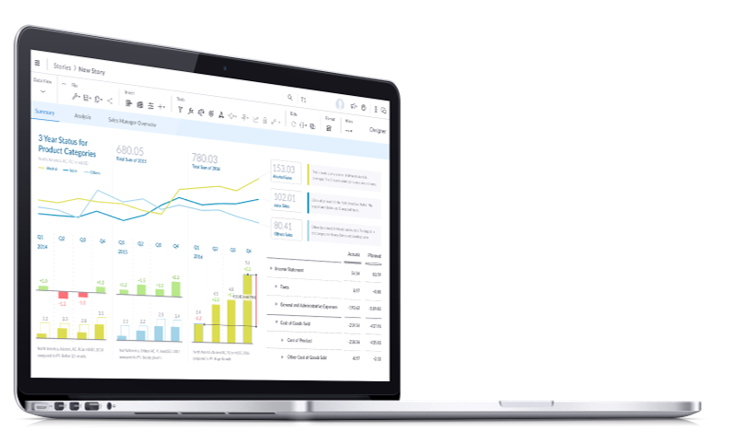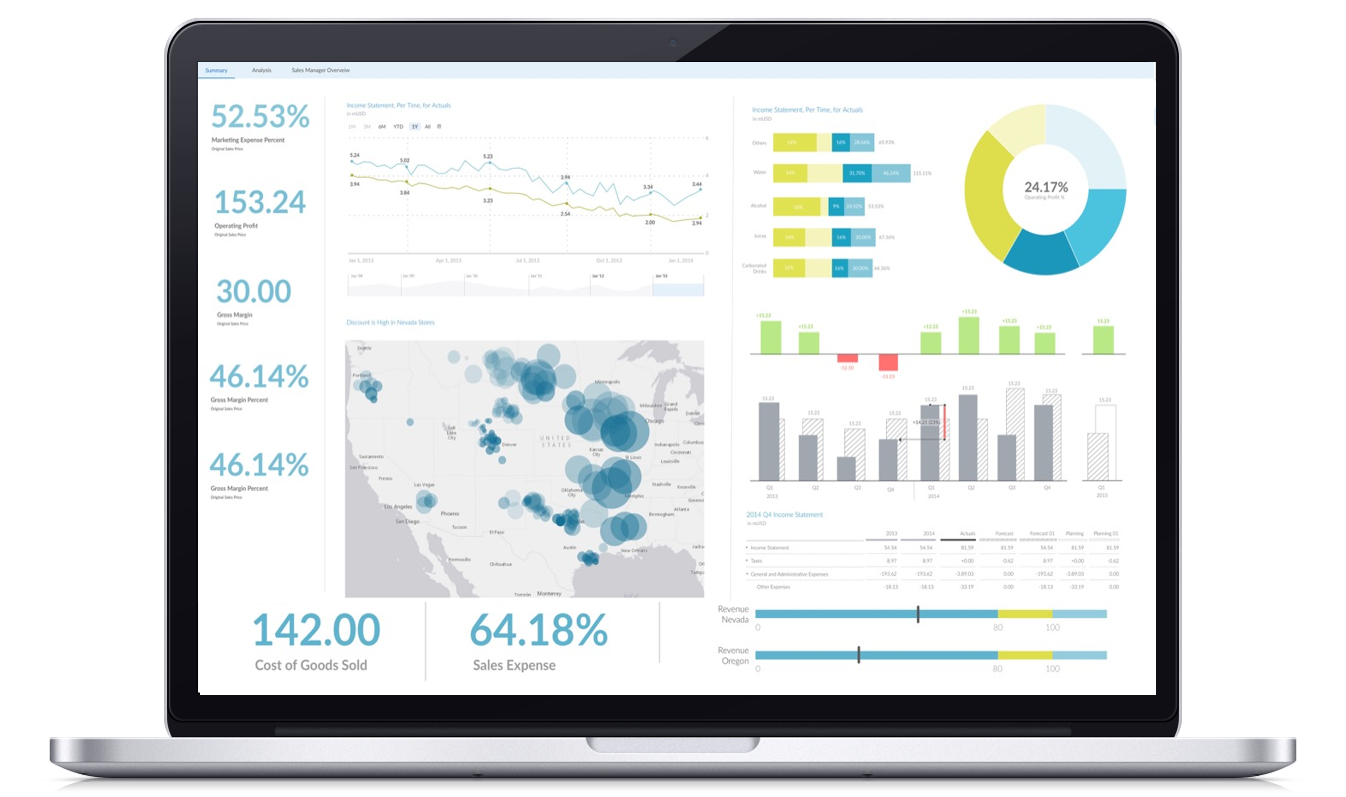 SAP Analytics Cloud, BI in 1 click!
With SAP Analytics Cloud, the business is free to create its own BI. Complete long IT projects before producing any KPIs! Benefit from a BI in the hand of the Business in a few weeks without the constraints of infrastructure.

BUSINESS INTELLIGENCE
Get a modern, intuitive user experience, and save time with planning, analysis, forecasting, and collaboration.
---

PREDICTIVE ANALYSIS
Answer business questions in just a few clicks. Link, prepare and merge data from multiple sources.
---

VISIBILITY
Use exploration, visualization, planning, and forecasting capabilities in one product instead of dedicated solutions.
With SAP Analytics Cloud you can:



• Track your key performance indicators (KPIs)
• Share important reports with your employees (reporting)
• Manage your operational and strategic activities
• Control all the data of your company
• Predict and organize your future with predictive analytics

---
---
Watch an overview of the capabilities of SAP Analytics Cloud in video:
---
---
---
Senior executives admit that:
decisions made are directly related to the company's strategy
decisions are based on data
decisions are made in real time
decisions made impact the entire company
Source: "Leaders 2020 The Next-Generation Executive: How Strong Leadership Pays off in the Digital Economy," Oxford Economics, 2016